About Us
D&M Staff and Entertainers
Mark Derenberger
CO-CEO / Disc Jockey
Back in high school, Mark Derenberger was simply the guy who brought the music and controlled the stereo at all of his friends' parties and get-togethers. But upon graduating, he got my first real taste for the entertainment business while accompanying another aspiring DJ to an event. That night ended up with Mark in charge of most of the music selection and crowd motivation, which ended with an applause at the end of the party. Just like that, he was hooked.
Jake
Macaluso
Disc Jockey
Like most music entertainers, Jake Macaluso's love for music has always been a huge part of his life. Watching music videos on MTV TRL in the living room, he grew up trying to mimic Michael Jackson, Usher, and Justin Timberlake dance moves to use at school dances. He was part of the Napster/Limewire generation, burning hundreds of mixes for friends and classmates in junior high. When it comes to performing, Jake began by announcing baseball games and playing music for the batters and between innings at his high school in Mansfield. This gave him his first taste of mixing as well as his first paid performance.
Matt
Carmona
Disc Jockey
As a musician, growing up and appreciating all styles of music, he has poured that passion into being a DJ. Matt has always been surrounded by all styles of music from jazz to salsa, gospel to hip hop, funk to country. There is no discrimination when it comes to his ear.
Sean
Shirk
Disc Jockey
Sean Shirk has had a very long and extensive career in the world of music, covering many aspects of the business. He has managed and co-owned several record stores including Bounce Records, Culture 7 Records, Resurrection Records, and Vinyl Euphoria. He has also played with many of the best DJs on the planet including Tiesto, Armin Van Buuren, Paul Oakenfold, Ferry Corsten, among many others. Over the years Sean has held multiple residencies in cities such as Chicago, New York, Detroit, and Columbus under the name DJ Quantum..
Kaleb
Murphy
Disc Jockey
Kaleb Murphy began his path as a DJ early in adulthood after already becoming a successful performer in competitive dance events. His music journey was kickstarted under the tutelage of two very notable touring turntablists who taught him some of the more intricate skills of spinning vinyl records – mixing, blending, beat juggling, and cutting/scratching.
Andrew
Kuszmaul
Disc Jockey
From an early age, music has always played a prominent role in Andrew Kuszmaul's life – from his beginnings in the middle school band, to running the sound at his church as a teen, to performing as part of the honors chorus in high school. While most of us can truly say we enjoy music, not everyone has had it so front and center through their younger years and into adulthood.
Andrew
Robinson
Disc Jockey
Drew Robinson's love of music began when he was a child, but did not immediately lead to DJing. He first got into dance, and that is where he developed his initial love of entertaining. After several years, he transitioned his passion for dancing, music and entertainment into DJing.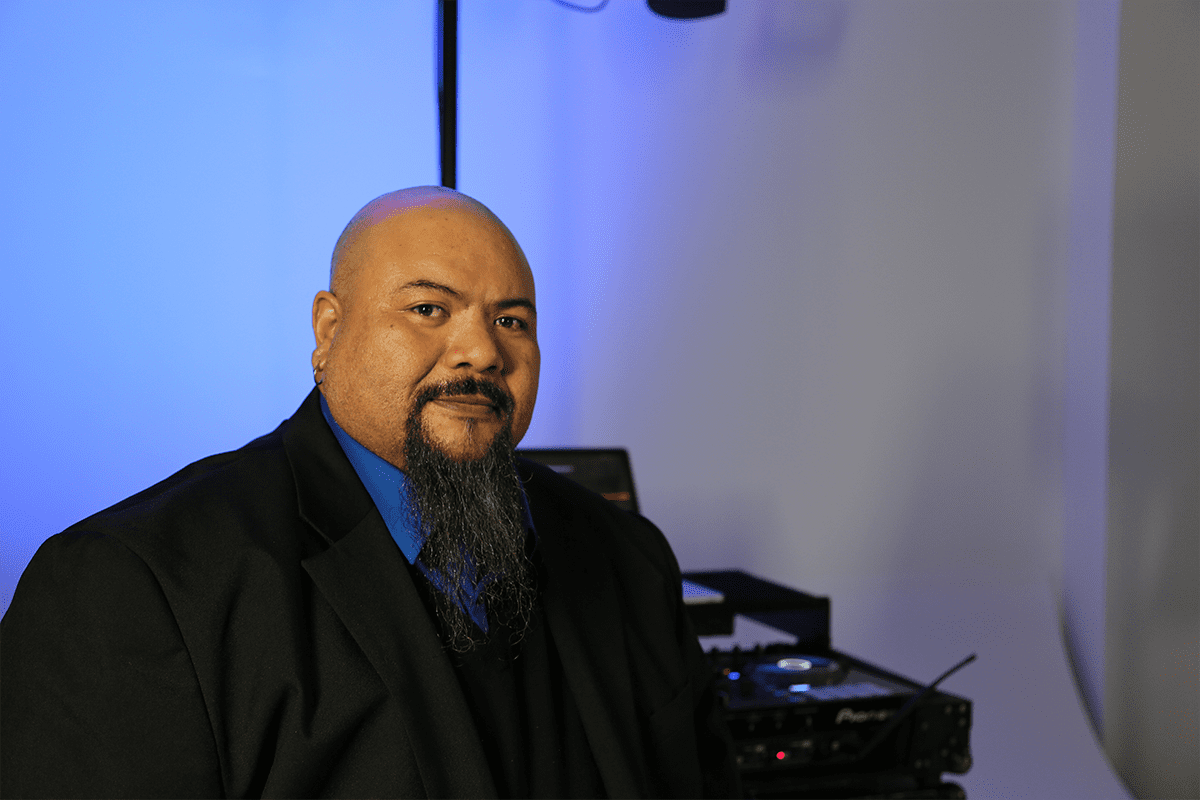 Mike
Small
Disc Jockey
Mike Small IS music. Ever since he was a young boy, he knew he loved music. And when he says love, he means LOVED music. It has had an effect on him that he sincerely feels was different from anyone else. Mike first began to express his love in the form of singing and dancing. You know that kid with the boombox outside in the neighborhood? That might have been Mike, making sure there was never a moment without rhythmic sounds filling the air.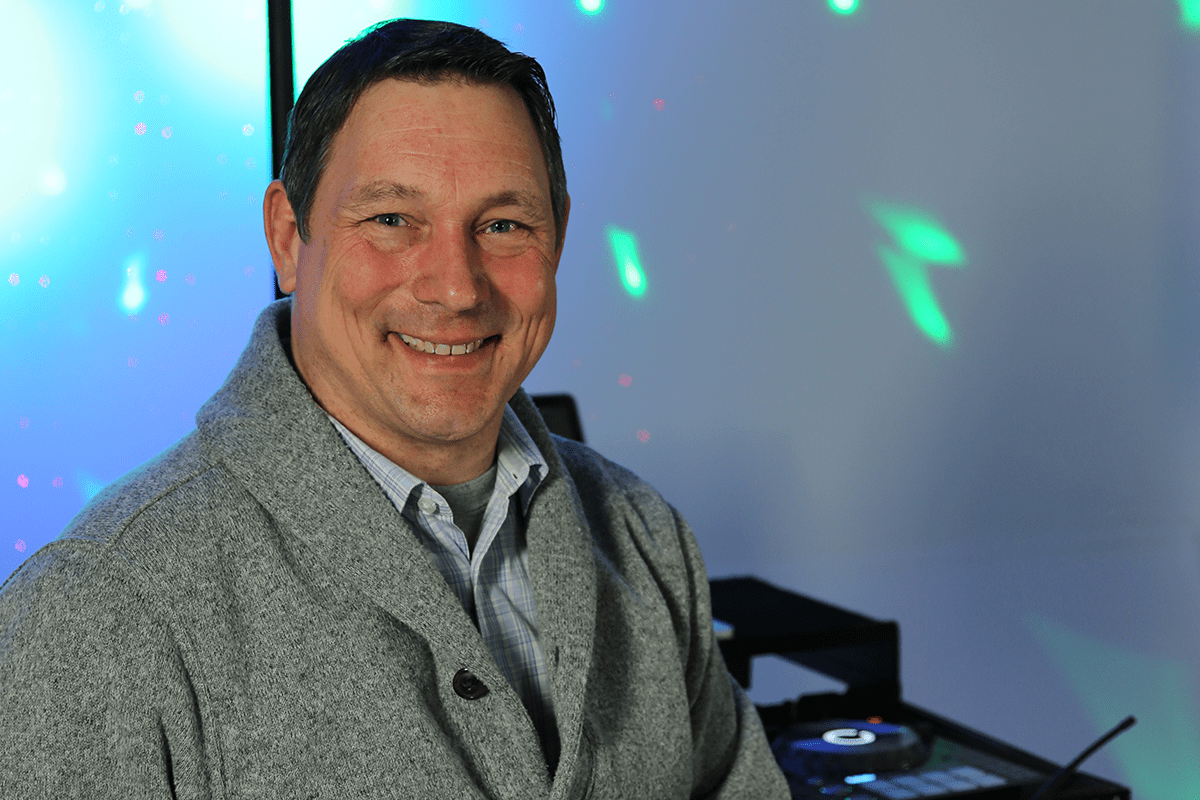 Kurt
Mueller
Disc Jockey
If you would have asked him what he was going to do as a profession when he was in high school, as much as he would love to think so, disc jockey would have been the last thing Kurt Mueller might have said. Although he was studying radio broadcasting at Fort Hayes Career Center, he never thought he would be able to obtain and sustain the job that was first on his list. But as fate and dedication would have it, Kurt has been able to successfully pursue the career that he desired the most…and has done so much more than he had hoped for.
Mike
Forrest
Disc Jockey
Mike Forrest has had a passion for music for as long as he can remember – from his time in the band playing Saxophone, to playing drums in a garage band. Unfortunately, his dream of rock stardom did not come to pass. However, he did not let his lack of musicianship stop him from a career of music. Mike would help his brother DJ the campus clubs, loving the way the music influenced the dancefloor. From that moment on he (like all of the D&M DJs!) was hooked.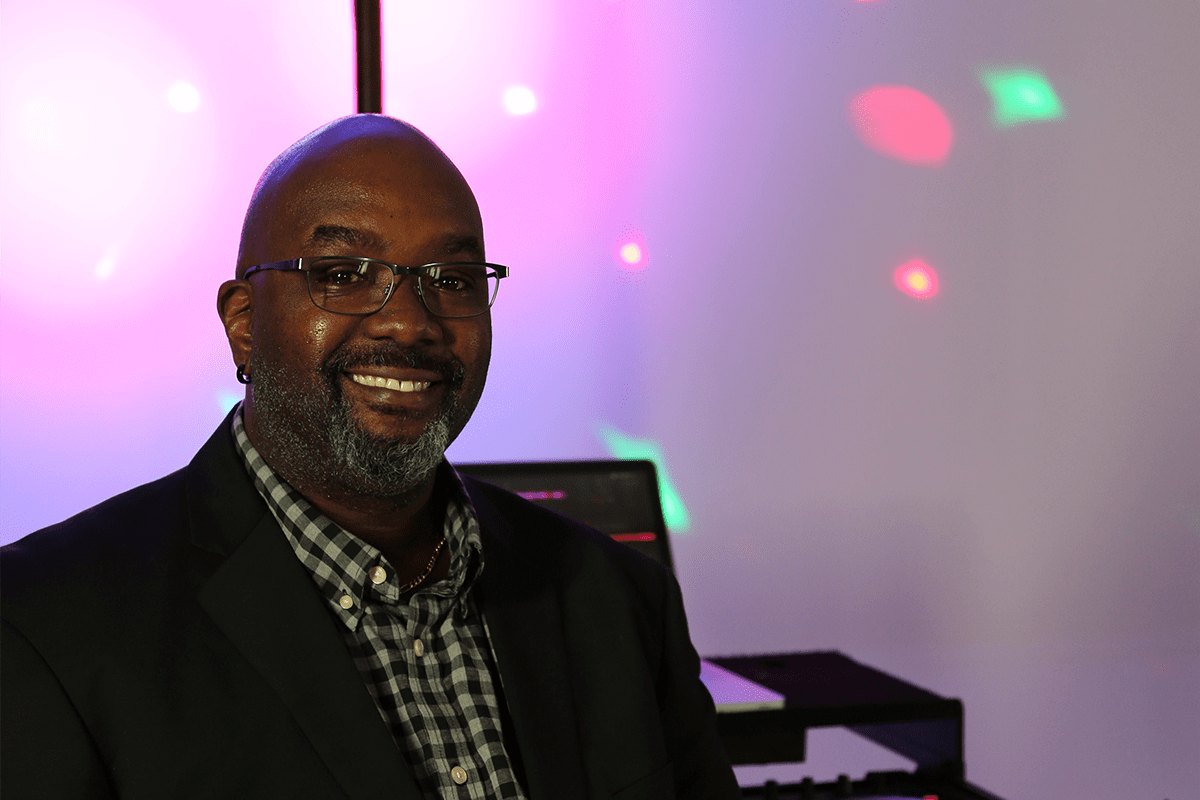 Charles
Robinson
Disc Jockey
Growing up as a child, Charles Robinson's mother always had music playing. There was never silence in the house, and he cherishes that, as he believes it is what initiated his path to become a radio, club, wedding, and event DJ.
Andres
Poveda
Disc Jockey
Andres Poveda as a recording artist and performer is known as DJ Megatrix. While he is one of the younger DJs with D&M, in actuality he already has over a decade of experience, thanks to starting his DJ adventure at a young age. What really attracted Andres's attention to DJing was the way that it can inspire people's moods. Utilizing that knowledge, he focused on the desire to make his listeners' night the best one possible.
Other Preferred DJ's
Tara Grove, Mark Blazor, Jay Smith

D&M DJ Entertainment
dandmdjentertainment.com • 614.604.9400 • 23 E College Ave  Westerville, OH 43081